Christina Paterson
Scope Projects raise an incredible $30,000 for Property Industry Foundation's Hard Hat event!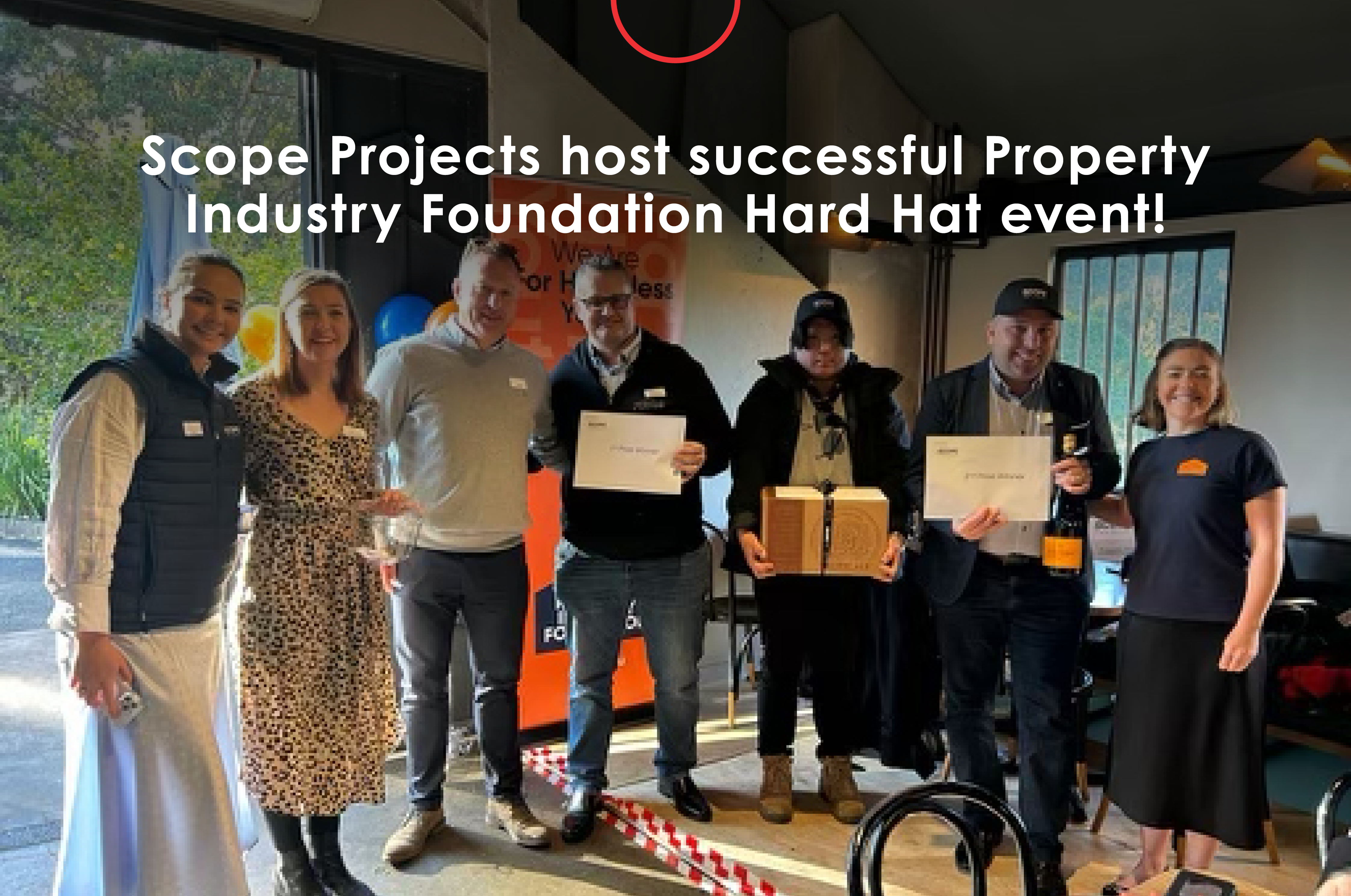 On Thursday the 17th of August 2023, Scope Projects, a Gold Sponsor of PIF, successfully held their second Hard Hat breakfast Event for the Property Industry Foundation. They brought their community together and raised an incredible $30,000, an accomplishment significantly surpassing their initial $10,000 goal.
"We invited our key trade partners and suppliers to join us for our second year running," says Christina Paterson, Scope Projects. "Scope Projects has continued to grow over the past 12 months, and this was an opportunity to say thank you to our trades for their ongoing partnership, delivering commercial fitouts to our Property Institutional clients."
Scope Projects was blown away by the support shown by their community. "We are thrilled to share that we raised over $30,000 for Hard Hat Day, the outpouring of support and generosity left us completed overwhelmed," says Christina. "Our decision to support the Property Industry Foundation was fuelled by our unwavering belief in their impactful work for the homeless youth in Australia. As a thriving and growing company, we recognise the significance of giving back to our community and contributing to causes that genuinely make a difference. The Foundation's work aligns perfectly with our values and allows us to effect positive change within Australia."
The success of Scope Project's Hard Hat Day is thanks to their strong relationships with long-term trade partners who wholeheartedly supported the cause through generous donations. "Additionally, having the Property Industry Foundation's Jess Pollard, NSW Corporate Partnerships Manager, join us on the morning added significant value hearing firsthand about the Foundation's good work," says Christina. "To all organisations within the industry, we wholeheartedly urge you to consider embarking on the journey of hosting a Hard Hat fundraiser. No matter the scale of your company, the impact you can make is immeasurable. It's easy to underestimate the power of coming together for a shared cause, but the results will undoubtedly astonish you!"
To find out more about this incredible work Property Industry Foundation do, please visit their website here.